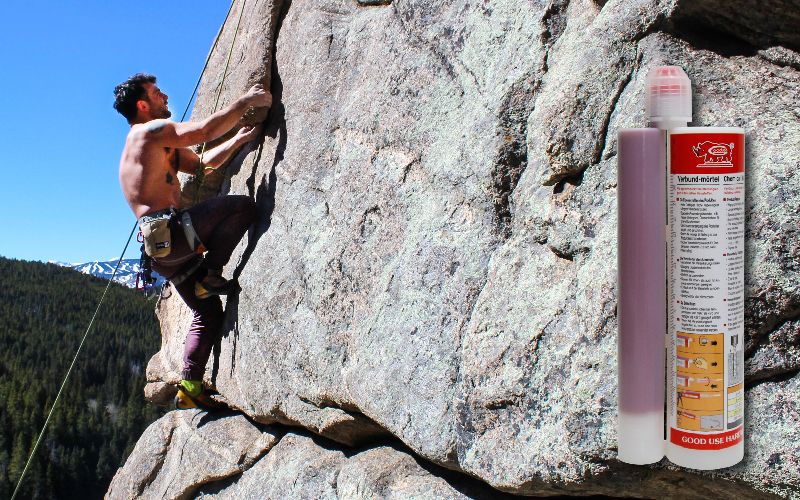 Fissaggio di ancoraggio da incollare per arrampicata su roccia
Fixing climbing anchor on steep cliff with professional anchor bonding glue
Glue-in anchor and expansion bolt are common rock anchors. To use glue-in anchors, it requires specific installation and some equipment, like chemical anchor, dispenser, hole cleaning brush, and blower. However, glue-in anchors are still popular for climbers because fixing anchors with chemical adhesive is significantly stronger than expansion bolt, and it provides greater corrosion resistance. Chemical fixing can also achieve close-to-edge fixing which is a major advantage over traditional expansion bolts.
---
Two component injection epoxy adhesive for rock and natural stone anchoring
In this case, our customer used GU-500 injection epoxy mortar to fix glue-in anchors and were satisfied with epoxy fixing as once cured the epoxy mortar provide tough fixing for long span and could bear heavy weight. The service life of U-bolt or welded eye is durable and able to hold power in different weather. The composition of stone is complex and might cause different fixing strength. If specific loading strength is required, both of stone and resin anchoring strength need to be calculated accordingly.
Related Products