Chemical Anchor For Solar Panel Mounting System
Epoxy for bonding solar panel frame on concrete track
Solar panel installation is large scale project which takes time and cost to set up. And also required high load sustained for heavy panel. Powerful adhesives replace all bolts and clips to save complicated process. Advanced technique for solar panel installation to build utility scale projects twice as fast and with less than half the labor. 
Chemical anchor fixing under high temperature and heavy wind
Strong and anti-drip adhesion for long-term installation under high temperature and heavy wind conditions. This is special application of chemical anchor resin to bond steel bracket onto concrete without hole drilling. Using spot connects between concrete and steel reach high-strength fastening.
Related Products

---

Case Study

Chemical anchor for solar panel track

Here is the request from solar panel supplier in USA who create innovative mounting technologies of solar panel building with lower cost and maximum output. Solar panel mounting system uses an unfolding racking structure and slip-formed track ballast for fast field construction on difficult sites. The design is quickly installed and easily for automated cleaning solutions.

Anti-dripping and high viscosity adhesive under different temperature

Strong connections with panel racking structure and track path to last for long which is requested powerful adhesive. This case is for spot adhesion between steel and concrete. We dispensed epoxy mortar on vertical board to modified the formula with higher viscosity and non-drip under different temperature.

  

 

High bond strength epoxy for connect concrete and steel frame

Bond strength performance test of the connect between concrete, steel and glue. When one of these three elements fail, it means this one is less strength. So every bonded materials will affect final outcome. From test result, the epoxy is firmly glued without broken.
Best Sale
Concrete Anchors | Chemical Anchor Manufacturer - Good Use
Good Use Hardware Co., Ltd. is one of prime epoxy anchors | chemical anchors suppliers based in Taiwan since 1997.
Certified chemical anchor solutions with wide selections of adhesive materials including epoxy anchors, concrete anchors, resin anchors for heavy loads in rebar application, diamond drilled holes and anchoring in solid concrete. Non-drip formula, ideal for overhead installation. Chemical anchor bolt and anchor fixings included for efficient, hassle-free, labor-saving chemical anchoring.
Good Use has been offering customers certified tested high-quality chemical anchors. Both with advanced technology and 20 years of experience, Good Use ensures each customer's demands are met.
---
Hot Products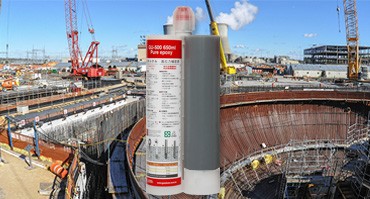 Professional epoxy resin
Excellent bonding strength for rebar connections and extension anchoring. Bridges, civil structures, retrofitting.
Đọc Thêm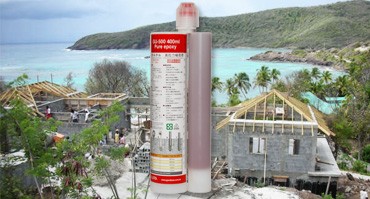 High temperature epoxy resin
Suitable working time for use in tropical climate. Fixing diamond drilled holes, deep embedment depths, large diameter rebar.
Đọc Thêm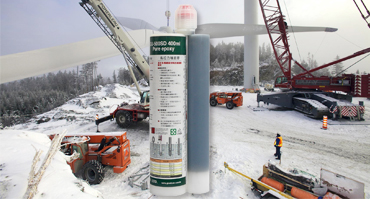 Winter concrete epoxy resin
Special winter formula for anchoring at low temperature. For dry, wet, water saturated concrete.
Đọc Thêm