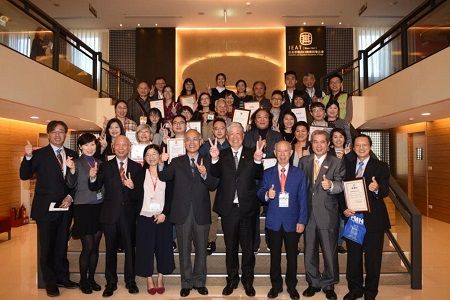 IEAT 2019 Fundraiser Event
Good Use Hardware siempre se mantiene por delante de los demás. Participamos en el evento de recaudación de fondos de invierno que llevó a cabo la Asociación de Importadores y Exportadores de Taipei desde que nos unimos a la asociación y hemos contribuido durante diez años. La gerente general de Good Use Hardware, la Sra. Eva Wu, tuvo el honor de ser invitada a asistir a la ceremonia. Good Use Hardware se adhiere a los principios de "tomado de la sociedad, devuelto a la sociedad" y seguirá participando en más actividades sociales en el futuro.
---
Good Use E-Catalog
Find our full catalog of chemical anchoring range

Descargar
Good Use IEAT 2019 Fundraiser Event Introduction
Good Use Hardware Co., Ltd. is Taiwan supplier and manufacturer in producing chemical anchor in the industry. Good Use has been offering our customers high quality injection cartridge, chemical mortar, chemical anchor, anchor capsule, polyester resin,vinylester resin, epoxy acrylate resin, pure epoxy resin, styrene free resin, mixer nozzle, static mixer, plastic mixer, injection gun, caulking gun,dispenser,dispensing tool, dispensing gun, resin anchor since 1997. With both advanced technology and 20 years experience, Good Use always make sure to meet each customer's demand.