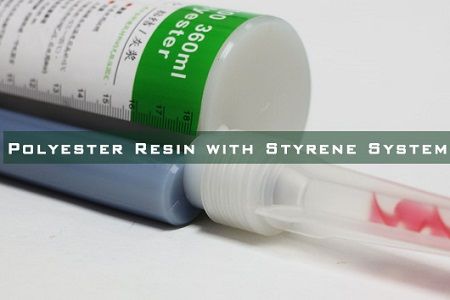 Polyester Injectable Chemical Anchor
Polyester chemical anchor has a wide application in construction industry
Polyester chemical anchor is popular item for beginners and wholesalers because it is used for most fixings and with affordable price. It has middle to high bonding strength for general fixing of handrail, machine and suspension bracket on uncracked concrete. According to required drilled holes consumption and diverse dispensing tools, there are 150ml, 235ml, 345ml, 360ml, 380ml in 10:1 mixing ratio cartridge for choice. Small sizes like 150ml, 235ml is mostly consuming product in hardware stores.
---
Quality certified injection two component polyester chemical anchor
Good Use's polyester chemical anchor has tested bond strength of rebar and threaded rod in the labs of Taiwan, Thailand, France and Germany according to test methods of ASTM E488, EAD 330499, EAD 330087. Chemical mortar is also approved of VOC (Volatile organic compounds) low-emitting materials by LEED 2009 and compliant with REACH regulations. Why have to choose qualified chemical anchor? Unsuitable chemical anchor might lead to fixing object falling even building or bridge collapse and causes damages.
Penggunaan yang Baik E-Katalog
Temukan katalog lengkap rentang penahan kimia kami

Unduh
Polyester Injectable Chemical Anchor | Chemical Anchor Manufacturer - Good Use
Good Use Hardware Co., Ltd. is one of prime Polyester Injectable Chemical Anchor | chemical anchors suppliers based in Taiwan since 1997.
Certified chemical anchor solutions with wide selections of adhesive materials including epoxy anchors, concrete anchors, resin anchors for heavy loads in rebar application, diamond drilled holes and anchoring in solid concrete. Non-drip formula, ideal for overhead installation. Chemical anchor bolt and anchor fixings included for efficient, hassle-free, labor-saving chemical anchoring.
Good Use has been offering customers certified tested high-quality chemical anchors. Both with advanced technology and 20 years of experience, Good Use ensures each customer's demands are met.