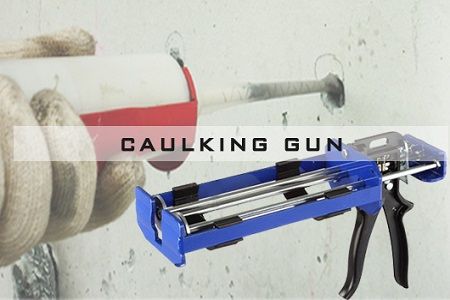 Caulking Gun
One component sealant caulk gun and dual component adhesive dispensing tool
Caulking guns are designed to hold the cartridge securely and provide a smooth, controlled and straight line when dispensing. It is important to get a right caulking tool that fits the sealant cartridge system. The cartridge should be installed perfectly into the caulking gun and be sure the mix ratio of caulking tool and the cartridge must be the same. The pushing rod should aim at the center of cartridge bottom. With proper installation, the adhesive would mix precisely and make the caulking more easily.
---
Caulking Gun | Chemical Anchor Manufacturer - Good Use
Good Use Hardware Co., Ltd. is one of prime Caulking Gun | chemical anchors suppliers based in Taiwan since 1997.
Certified chemical anchor solutions with wide selections of adhesive materials including epoxy anchors, concrete anchors, resin anchors for heavy loads in rebar application, diamond drilled holes and anchoring in solid concrete. Non-drip formula, ideal for overhead installation. Chemical anchor bolt and anchor fixings included for efficient, hassle-free, labor-saving chemical anchoring.
Good Use has been offering customers certified tested high-quality chemical anchors. Both with advanced technology and 20 years of experience, Good Use ensures each customer's demands are met.