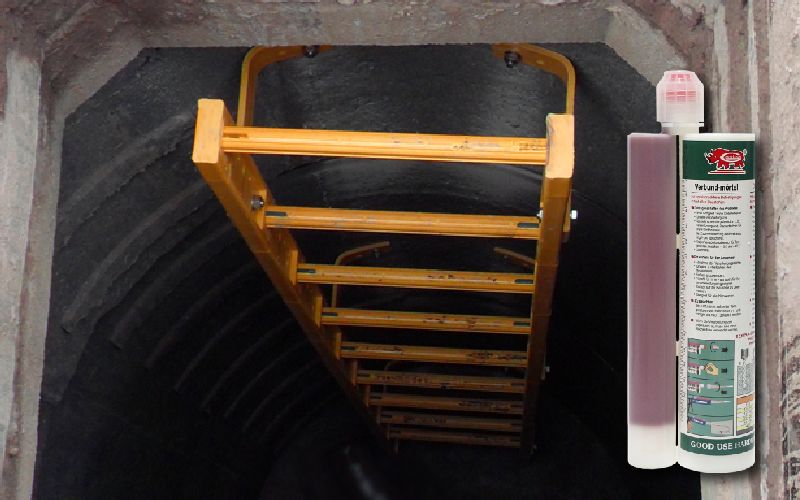 Chemical Anchor For Fastening Manhole Steps And Hand Bars
Corrosion resistance injection epoxy mortar for manhole steps anchoring
Manhole steps is commonly used in sanitary sewer that required corrosion resistance and high impact grade. Some manhole steps are hammered into preformed holes in concrete structures, and some are fixed by chemical anchor adhesive. Corrosion protection and strength are the most critical factors when selecting the manhole steps, so are secure fixing. In Good use hardware's chemical anchor series, GU-2000 vinylester hybrid mortar and GU-500 injection epoxy adhesive are both suitable for corrosive environment.
---
Chemical resistance anchoring epoxy adhesive for acid and alkali environments
Our Saudi Arabian client used GU-500 epoxy mortar to fix the manhole steps. They considered epoxy mortar provides stronger bonding strength than wall anchors and epoxy mortar is suitable for most tough conditions. Even directly hammered the manhole steps into the drilled holes, the holes must be made accurately, if too large, the steps will not be well fixed and must be filled with chemical mortar. To save time and have a securely hold manhole steps, using chemical anchor for the installation is a great choice.
Related Products