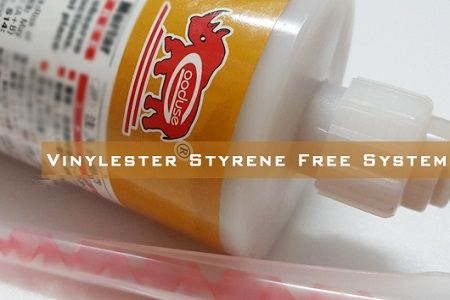 Vinylester Injectable Chemical Anchor
Vinylester chemical anchor has a wide application in residential decoration
No styrene contained Vinylester chemical anchor is the fastest curing anchoring resin for quick setting on vertical or overhead installation.
Its short hardening time is very suitable using in cold weather. The mortar curing time is affected by installation temperature. When temperature rises, the curing time will be shorter. The excellent resistance to acid and alkali can use for anchoring in aggressive environment like seashore, chemical plant, sanitary sewer.
---
Quality assurance injection two component vinylester chemical anchor
Good Use's vinylester mortar has tested bond strength of rebar and threaded rod in the labs of Taiwan, Thailand, France and Germany according to test methods of ASTM E488, EAD 330499, EAD 330087. Chemical mortar is also approved of VOC (Volatile organic compounds) low-emitting materials by LEED 2009 and compliant with REACH regulations. Why have to choose qualified chemical anchor? Unsuitable chemical anchor might lead to fixing object falling even building or bridge collapse and causes damages.
Vinylester Injectable Chemical Anchor | Chemical Anchor Manufacturer - Good Use
Good Use Hardware Co., Ltd. is one of prime Vinylester Injectable Chemical Anchor | chemical anchors suppliers based in Taiwan since 1997.
Certified chemical anchor solutions with wide selections of adhesive materials including epoxy anchors, concrete anchors, resin anchors for heavy loads in rebar application, diamond drilled holes and anchoring in solid concrete. Non-drip formula, ideal for overhead installation. Chemical anchor bolt and anchor fixings included for efficient, hassle-free, labor-saving chemical anchoring.
Good Use has been offering customers certified tested high-quality chemical anchors. Both with advanced technology and 20 years of experience, Good Use ensures each customer's demands are met.