Hoạt động nổi bật
Hoạt động nhóm - Đây là danh sách tất cả video mới nhất.
Bấm vào video để xem.
Chuyến đi của công ty Kim Môn năm 2016
Kiểm tra sức khỏe nhân viên
2015 Chuyến đi của công ty
Alibaba B2B operation campaign 2014.12.18-2015.3.30
Good Use Hardware Co., Ltd là thành viên của Alibaba, nền tảng B2B nổi tiếng thế giới, nơi thu hút người mua và người bán truy cập. Chúng tôi trưng bày sản phẩm và giới thiệu công ty với thế giới trên đó. Thật vui khi được tham gia chiến dịch vận hành 3 tháng do Alibaba tổ chức và cạnh tranh với những công ty xuất sắc. Chúng tôi xây dựng mối quan hệ bền vững và chia sẻ chiến lược với các thành viên trong nhóm từ các ngành khác nhau. Vinh dự thông báo rằng chúng tôi đã được trao giải thưởng cao nhất sau 3 tháng chăm chỉ. Đó là một trải nghiệm tuyệt vời và củng cố khả năng của chúng tôi mà chúng tôi sẽ thực hiện nó với niềm tin cung cấp những gì khách hàng cần.
2014 Nhân viên đi du lịch
Best Sale
Concrete Anchors | Chemical Anchor Manufacturer - Good Use
Good Use Hardware Co., Ltd. is one of prime epoxy anchors | chemical anchors suppliers based in Taiwan since 1997.
Certified chemical anchor solutions with wide selections of adhesive materials including epoxy anchors, concrete anchors, resin anchors for heavy loads in rebar application, diamond drilled holes and anchoring in solid concrete. Non-drip formula, ideal for overhead installation. Chemical anchor bolt and anchor fixings included for efficient, hassle-free, labor-saving chemical anchoring.
Good Use has been offering customers certified tested high-quality chemical anchors. Both with advanced technology and 20 years of experience, Good Use ensures each customer's demands are met.
---
Hot Products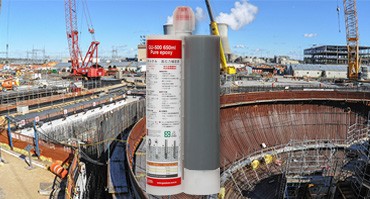 Professional epoxy resin
Excellent bonding strength for rebar connections and extension anchoring. Bridges, civil structures, retrofitting.
Đọc Thêm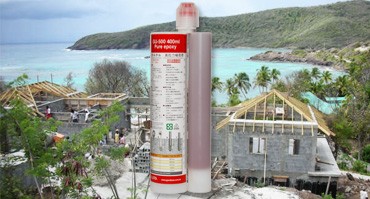 High temperature epoxy resin
Suitable working time for use in tropical climate. Fixing diamond drilled holes, deep embedment depths, large diameter rebar.
Đọc Thêm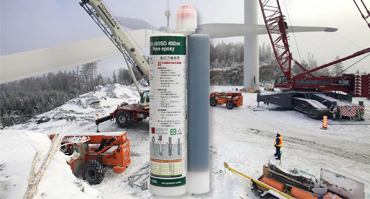 Winter concrete epoxy resin
Special winter formula for anchoring at low temperature. For dry, wet, water saturated concrete.
Đọc Thêm