Production Process
Only provide excellent quality chemical anchor for you
Good Use Hardware Co., Ltd. is very proud to offer the complete supplying line from the raw material to finished products. We could control the quality of each production and also provide full-scale service and competitive price. We are capable and flexible to deal with bulk orders, customized formula, varied packing cartridge sizes, new item projects. We devote to produce Chemical Anchor Adhesive and lead the industry professionally as a well-known company. All of our chemical anchors are tested in Germany ETA lab according to EAD-European Assessment Document.
Production Process Of Chemical Resin
After reaction, Vinyl ester resin can be used for diverse adhesive products in construction industry. Such like making vinylester chemical anchor and alkali and acid-resistant coating for chemical tank or boat. Good Use Hardware is done the reaction in house. We can control the quality and cost to offer more competitive price for vinylester chemical anchor adhesive in the market. We also manufacture Polyester chemical anchor and Epoxy chemical anchor.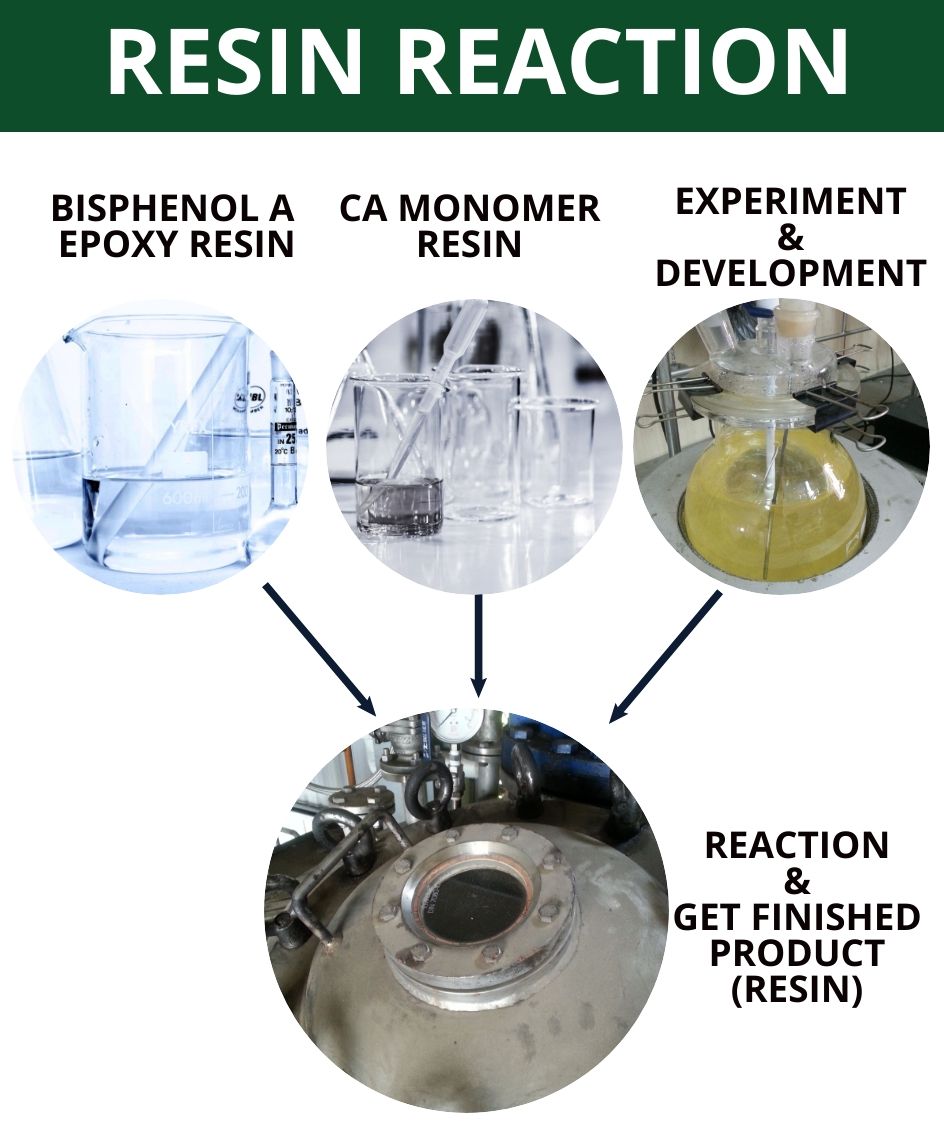 Production Process Of Empty Dual Injection Cartridge 
Two part chemical adhesive injectable cartridge, mixing nozzle and nylon sleeve are all design and make in our own factory. Most of factory purchase cartridge by outsourcing which increased the cost and less ability to do quality control and customized demands. We supply full range cartridge sizes to meet regular volume in the market. We also have ability to create new item for you.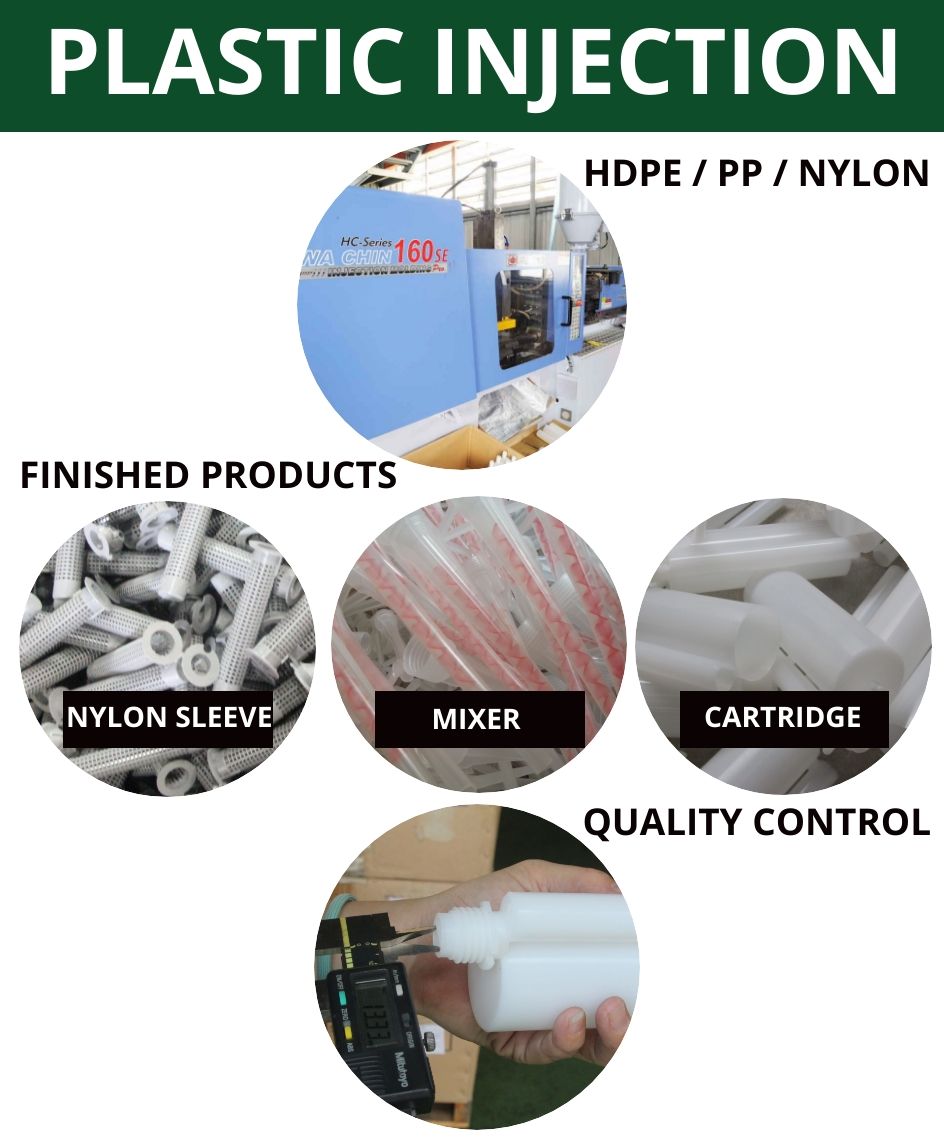 Production Process Of Injection Chemical Anchor
GOOD USE HARDWARE CO., LTD. is a professional and reputable factory of chemical anchor adhesive for 20 years. We are the first one and No. 1 factory making chemical anchor in Taiwan. Until now, Good Use is still the top legal and licensed factory which supply 70% domestic demands. Our complete distributing network strengthens the supply chain and offers better service for every customer.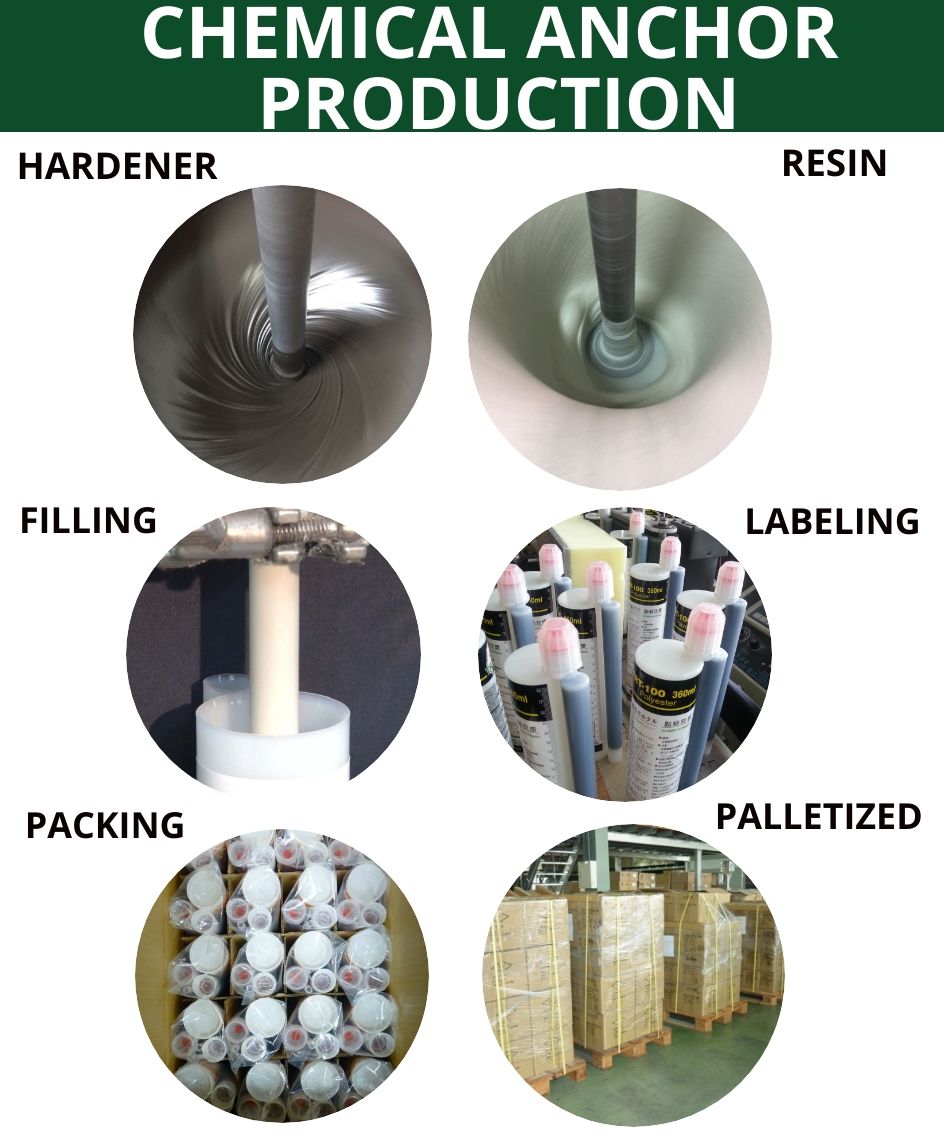 Best Sale
Concrete Anchors | Chemical Anchor Manufacturer - Good Use
Good Use Hardware Co., Ltd. is one of prime epoxy anchors | chemical anchors suppliers based in Taiwan since 1997.
Certified chemical anchor solutions with wide selections of adhesive materials including epoxy anchors, concrete anchors, resin anchors for heavy loads in rebar application, diamond drilled holes and anchoring in solid concrete. Non-drip formula, ideal for overhead installation. Chemical anchor bolt and anchor fixings included for efficient, hassle-free, labor-saving chemical anchoring.
Good Use has been offering customers certified tested high-quality chemical anchors. Both with advanced technology and 20 years of experience, Good Use ensures each customer's demands are met.
---
Hot Products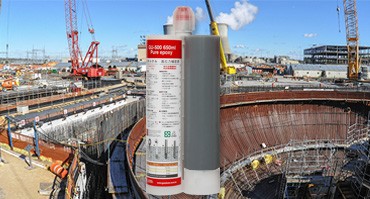 Professional epoxy resin
Excellent bonding strength for rebar connections and extension anchoring. Bridges, civil structures, retrofitting.
Đọc Thêm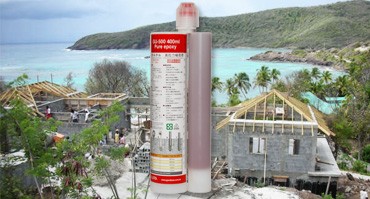 High temperature epoxy resin
Suitable working time for use in tropical climate. Fixing diamond drilled holes, deep embedment depths, large diameter rebar.
Đọc Thêm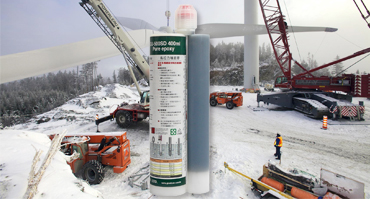 Winter concrete epoxy resin
Special winter formula for anchoring at low temperature. For dry, wet, water saturated concrete.
Đọc Thêm