Low viscosity epoxy can system for filling cracks
GUCS-03
1:1 two-part liquid epoxy mortar
GUCS-03 is liquid epoxy mortar and can be poured into holes or cracks directly or used with a brush. It ideally for the applications that requiring superior bonding strength and repairing hard-to-reach areas where a flow able epoxy resin is achievable. With effective bonding performance, it can also be used as an adhesive for fixing objects on concrete, ceramic, and most other building materials.
Specification of GUCS-03 low viscosity epoxy can system
Model number: GUCS-03
Material: Epoxy resin
Resin color: White
Hardener color: Black
Mixing Ratio: 1:1
Mixed Color: Gray
Shelf Life: 18 months
Good Use epoxy resin can system provides excellent bonding strength
Styrene free and ECO friendly building material
Provide longer working time
Suitable for various applications
Superior bonding strength
No wastage, just take needed consumption and mix
No caulking gun required
Excellent quality with multiple tests report by SGS
Good Use epoxy resin can system is for filling crack gap and holes
Filling holes, cracks and gaps with a brush
Fixing reinforcement bars into concrete, machine, steel construction and wooden construction
Repair cracks on concrete, masonry, marble, tiles, brick
Easy to use for DIY or professional applications
ECO friendly adhesive and waterproof
Instruction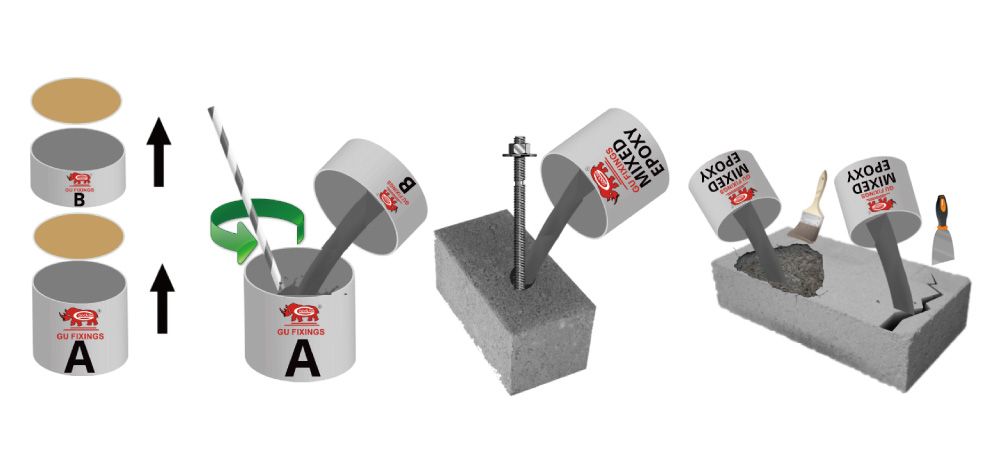 Pour the hardener(B) into the resin(A) and stir them until the color of the contents are evenly mixed together. The mixed color of GUCS-03 low viscosity epoxy can system is gray. Once both materials are well mixed, it is good to use for applications.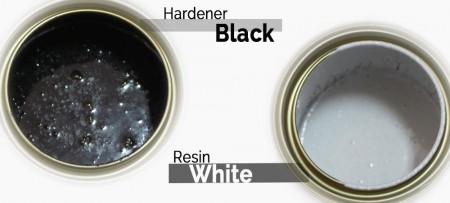 Standard Packing
500g(resin) + 500g(hardener) in cans
Good Use Label or no Label
EXP Date on the top of cartridge
Related Products

GUCS-01

GUCS-01 is high viscosity epoxy structural adhesive. When mix the resin and hardener, you will...

Details

GUCS-02

GUCS-02 is clear liquid epoxy adhesive. Due to its strong bond, it can be used as an adhesive...

Details

Files Download

Gallery
Good Use E-Catalog
Find our full catalog of chemical anchoring range

Download
Low viscosity epoxy can system for filling cracks | Chemical Anchor Manufacturer - Good Use
Good Use Hardware Co., Ltd. is one of prime Low viscosity epoxy can system for filling cracks | chemical anchors suppliers based in Taiwan since 1997.
Certified chemical anchor solutions with wide selections of adhesive materials including epoxy anchors, concrete anchors, resin anchors for heavy loads in rebar application, diamond drilled holes and anchoring in solid concrete. Non-drip formula, ideal for overhead installation. Chemical anchor bolt and anchor fixings included for efficient, hassle-free, labor-saving chemical anchoring.
Good Use has been offering customers certified tested high-quality chemical anchors. Both with advanced technology and 20 years of experience, Good Use ensures each customer's demands are met.