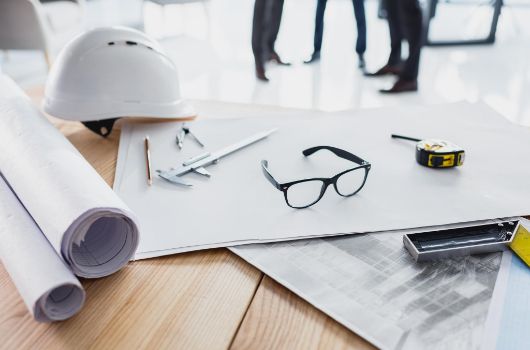 Why choose us
No.1 market share of chemical anchor adhesive manufacturer in Taiwan
Being the very first manufacturer of chemical anchor in Taiwan, Good Use have exported to more than 40 countries in the past 20 years. Good Use is also share 70% domestic market demand in Taiwan. We are not only creditable factory, but also a long-term partner that you can cooperate with. Good Use exhibited in many countries, and it is always our pleasure to meet distributors and agents who work together with us. We received many positive feedbacks that inspire us to improve and develop more chemical anchor products. All of our chemical anchor products have been tested in European independent lab with good result. Good Use Hardware is a qualified manufacturer provides fast, professional and reliable service. Come and join us to supply better products for building construction industries.
---
We do vinylester resin development in house with our own chemical reaction tank
Well-equipped laboratory and chemical reaction tank that we develop various environmentally friendly alkali-resistant and acid-resistant resin for construction and industrial application. We are capable to extend production line per demands.
Only use first class plastic material for chemical anchor empty cartridges, mixers, and nylon sleeves
We have mold injection factory for dual components cartridge producing. To ensure the stable quality of dual components cartridges and accessories, we only use the first class and brand-new plastic raw materials. Refuse the inferior or recycle material and also observe the samples for a long term periodically. Packing for chemical resin is important which affect the chemical sealing.
We guarantee the quality for every of our chemical anchor
All of the products will be conducted with serious inspection and testing in the production process and before shipping. We test each production batch and keep batch sample for observation and future examination.
We offer reasonable and competitive price for chemical anchor products
From resin reaction to cartridge designs, plastic injection, mortar filling and packaging, all production process are finished under management and control in our own factory. This is to make sure we offer reasonable prices and achieve the goal of high quality.
Flexible production lines for chemical anchor and two component cartridges
Efficiently deal with bulk or small trial order quantity and customized formula to satisfy different demands. Flexible production line to switch items. We always deliver goods on time to meet customers need.
All of our chemical anchor is produced with ECO friendly and non-toxic formula
For environmental sustainability, we developed various chemical anchor with economical, environmentally friendly, low VOC and non-toxic formulas. We are government approved legal chemical resin production factory regular inspected by Environmental Protection Bureau.
We produce ODM/OEM/Private label chemical anchor for worldwide
We are capable to research and develop chemical fixing adhesive per customers' request and provide customized label. We have done over 100 chemical anchor brands for customers.
Acquired patents, certificates, and testing reports for chemical anchor products
We are licensed factory with ISO 9001 Quality Management System and certified by Dun & Bradstreet. All of our chemical anchor are followed the regulation of LEED and REACH. Now we are working closely with European leading lab for quality evaluation, and CE marking & ETAG certification is in progress.