Polyester Chemical Anchor
10:1 two components chemical injection resin for fixing

Polyester is common chemical anchor injection system. Compose of 2-component injectable mortar which is easy setting with high bonding adhesion. The comparable price and performance satisfy general fixings to heavy construction. It is good choice for beginner to handle the product.

We offer diverse volume to meet different consumption in projects. By pressing caulking tool to mix two parts through mixer and get hardened. Excellent loading strength of the fixture after fully hardening apply to threaded rod, stud, anchor bolt on solid materials. It is available for various drilling holes diameter and depth.
Application
Steel dowels, staircases, hand rails, facade, sound barriers, pipelines, awnings, brackets, post-installation rebar connections.
For medium loading, threaded rod anchoring, dry concrete, uncracked base.





Approvals
Low VOC content according to LEED regulation.
European REACH approval.
Thailand bonding strength test report by AIT lab.
Taiwan bonding strength test report by SGS lab.
European bonding strength test report by ETAG qualified lab.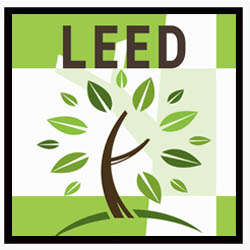 ---
Best Sale
Polyester Chemical Anchor | Chemical Anchor Manufacturer - Good Use
Good Use Hardware Co., Ltd. is one of prime Polyester Chemical Anchor | chemical anchors suppliers based in Taiwan since 1997.
Certified chemical anchor solutions with wide selections of adhesive materials including epoxy anchors, concrete anchors, resin anchors for heavy loads in rebar application, diamond drilled holes and anchoring in solid concrete. Non-drip formula, ideal for overhead installation. Chemical anchor bolt and anchor fixings included for efficient, hassle-free, labor-saving chemical anchoring.
Good Use has been offering customers certified tested high-quality chemical anchors. Both with advanced technology and 20 years of experience, Good Use ensures each customer's demands are met.
---