Engineering rebar connections chemical resin
GU-500 400ml Epoxy
Anchor bolt epoxy for construction engineering
2 part epoxy adhesive is wide using range in engineering as powerful adhesion and steady characteristic. High strength epoxy mortar is engineering quality and superior features. We accept small orders and self-use building project purchasing. Buying directly from factory is flexible, easy and quality secured. Epoxy concrete anchor is very potential product and affordable investment that is simple to start your own business.
Epoxy anchoring adhesive for engineering
Epoxy chemical anchor are mostly used for engineering because the advanced tensile strength. Our epoxy bonding strength testing is performed by IWB Lab, Germany according to ETA 330499-00-0601 which is comprehensive European rule for rebar and threaded rods. Performance is approved of rebaring for structure extension, anchoring for structure reinforcement and studding for structure connections. Epoxy adhesive can use under wide-ranging installation temperature for all types of weather.
What is the tensile strength of epoxy anchors?
The strength of rebar, concrete and epoxy glue are the key 3 factor of tensile strength. If one of them is low strength, the result strength is limited. For example, when rebar grade is low which may cause rebar break that can't reach maximum bonding strength. If concrete psi level is not strong enough that will lead to concrete broken. So when you know what fixing strength is required, should consider these 3 materials matching well. Below chart is reference adhesive strength by diverse rebar size under specific hole diameter and hole depth.
Pressure

Destroy Haul Strength
(Kgf/KN)
Safety Haul Strength
(Kgf/KN)
Working Standard
(mm)
Concrete Strength
4,000 psi
280 kg/cm2
4,000 psi
280 kg/cm2
Hole Diameter
Hole Depth
Rebar No.
#3
(Φ10)
3,607
36.4
1,202
12.1
13
90
#4
(Φ12)
6,409
64.7
2,136
21.6
16
125
#5
(Φ16)
9,695
97.9
3,232
32.6
20
145
#6
(Φ20)
13,655
137.9
4,552
46.0
25
170
#7
(Φ22)
18,672
188.6
6,224
62.9
28
200
#8
(Φ25)
24,032
242.7
8,011
80.9
32
225
#9
(Φ28)
27,364
276.4
9,121
92.1
37
260
#10
(Φ32)
31,730
320.5
10,577
106.8
40
290

#11

(Φ36)

35,843
362.1
11,948
120.7
42
320
Remarks:
1. Concrete Strength fc': 280kg/cm2 (4,000 psi)
2. Rebar Strength: #3~#5 fy: 2,800 kgf/cm2, #6~#11 fy= 4,200 kgf/cm2
Quality certified chemical fixing in Germany
With more than 20 years experience and reputation, our chemical anchor also tested in many lab of different country per market demands. Quality approval of SGS, Germany IWB lab, Thailand AIT lab as well as environmental friendly certificate of VOC, LEED and REACH. Our factory is licensed factory of chemical anchor with government acknowledged. It's important to use the product make by legal factory and with quality certificate. Because every small fixing turn into stronger building and it's concerning personal safety.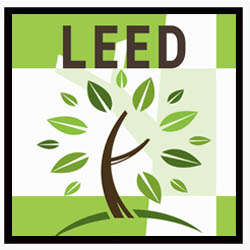 Related Products

Files Download

Gallery

Standard Packing

Each chemical anchor is including a mixing nozzle and packing in a plastic bag. 10pcs or 20pcs of chemical anchor packed in one carton depend on the cartridge volume. Please refer to the table below.

Series

Cartridge volume

Packing quantity per carton

GU-100

150-380ml

20pcs

GU-600

150-380ml

20pcs

GU-500

400ml

20pcs

585ml, 650ml

10pcs

GU-500SD

400ml

20pcs

GU-2000

150-380ml

20pcs
Good Use E-Catalog
Find our full catalog of chemical anchoring range

Download
Engineering rebar connections chemical resin | Chemical Anchor Manufacturer - Good Use
Good Use Hardware Co., Ltd. is one of prime Engineering rebar connections chemical resin | chemical anchors suppliers based in Taiwan since 1997.
Certified chemical anchor solutions with wide selections of adhesive materials including epoxy anchors, concrete anchors, resin anchors for heavy loads in rebar application, diamond drilled holes and anchoring in solid concrete. Non-drip formula, ideal for overhead installation. Chemical anchor bolt and anchor fixings included for efficient, hassle-free, labor-saving chemical anchoring.
Good Use has been offering customers certified tested high-quality chemical anchors. Both with advanced technology and 20 years of experience, Good Use ensures each customer's demands are met.